My Blog
By Extraordinary Endodontics
March 10, 2018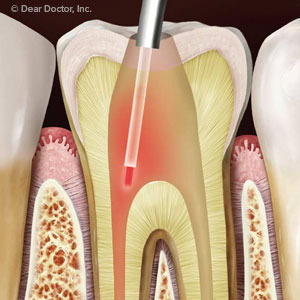 As in other parts of medicine, lasers are beginning to change the way we provide dental care. More and more dentists are using lasers to make earlier diagnoses of dental disease or provide surgical treatment. One area prime for change is the treatment of teeth with deep decay and in danger of being lost.
For decades now, the best way to save teeth in this condition is with root canal treatment. In this common procedure we access the pulp, remove the infected tissue with specialized hand instruments, and then fill and seal the pulp chamber and root canals with a special filling.
We can now potentially improve the efficiency and increase the success rate of this treatment with laser technology. With their focused light, lasers emit a concentrated burst of energy that's extremely precise. In many instances laser energy can remove the target diseased tissue without damaging nearby healthy tissue.
In this form of root canal treatment, we use lasers to remove tissue and organic debris within the pulp and then shape the root canal walls to better receive the filling. We can also utilize the heat from laser energy to soften and mold the filling, so that it better conforms within the walls of the root canals.
Using lasers in root canal treatments may require less local anesthesia than the traditional approach and also eliminates disturbing or discomforting sounds and vibrations. Dentists who've used the new technology also report less bleeding during the procedure and less pain and occurrences of infection afterwards.
But there are a couple of disadvantages for using lasers in root canal treatment. For one, light travels in a straight line — and many root canal networks are anything but straight. More complex root canal networks may still require the traditional approach. Laser energy could also increase the tooth's inner temperature, which could potentially damage tissues even on the tooth's outer surfaces.
Used in the right circumstances, though, lasers can be an effective means to treat diseased teeth. Â As laser technology continues to advance and becomes a mainstay in dental care, you may soon find it part of your next dental procedure.
If you would like more information on root canal treatments, please contact us or schedule an appointment for a consultation.
By Extraordinary Endodontics
February 23, 2018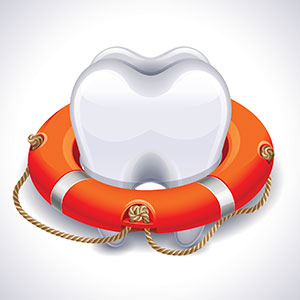 It's no exaggeration — dental implants have revolutionized teeth replacement. Life-like and durable, implants are the closest thing in design and function to a natural tooth.
In fact, there's only one thing better than a dental implant — a real tooth. For function and long-term oral health, you can't beat what nature provided you in the first place. So before you finally decide to remove and replace that problem tooth, consider these other options for saving it.
Root canal therapy. Tooth decay can do more than cause cavities — it can work its way into the pulp, the innermost layer of a tooth. If it isn't stopped here, it could continue on to the roots and put the tooth in real danger of loss. A root canal treatment removes the infection from the pulp and root canals and replaces the space with a filling. A life-like crown is then bonded or cemented to the tooth to protect it from further infection.
Aggressive treatment for periodontal (gum) disease. This other dental disease is just as damaging as tooth decay. Caused by bacterial plaque, the gums around a tooth become infected and inflamed. As it moves deeper into the tissues and inflammation progresses, it can affect supporting bone causing it to dissolve. To prevent this potential bone loss, it's important to seek out and remove hidden pockets of plaque. This may require surgery to access the roots for plaque and calculus (tartar) removal, but it's well worth it to preserve the tooth.
Bone grafting. As mentioned before, gum disease can ultimately lead to bone loss. But even when bone loss has occurred (a substantial threat to a tooth's survival) we may be able to reverse it with bone grafting techniques. During this procedure we insert grafting material at the loss site along with substances that stimulate growth. The graft serves as a scaffold for new bone cells to grow upon. Over time the bone volume increases and helps stabilize a weak tooth.
Of course, your best option is to avoid dental disease in the first place with daily brushing and flossing and regular dental visits for cleanings and checkups. That and treating dental disease in its earliest stages will help ensure you'll have the best teeth possible — your own.
If you would like more information on options for treating diseased teeth, please contact us or schedule an appointment for a consultation. You can also learn more about this topic by reading the Dear Doctor magazine article "Save a Tooth or Get an Implant?"
By Extraordinary Endodontics
February 08, 2018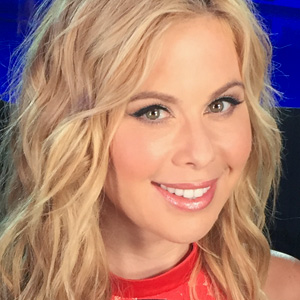 What does it take to win a gold medal in figure skating at the Winter Olympics? Years and years of practice…a great routine…and a fantastic smile. When Tara Lipinski won the women's figure skating competition at the 1998 games in Nagano, Japan, she became the youngest gold medalist in an individual event in Winter Olympics history—and the whole world saw her winning smile.
"I love to smile, and I think it's important—especially when you're on-air," she recently told Dear Doctor magazine. "I am that person who's always smiling."
Tara's still skating, but these days you're more likely to see her smile on TV: as a commentator for the 2018 Winter Olympics, for example. And like many other athletes and celebrities in the public eye—and countless regular folks too—Tara felt that, at a certain point, her smile needed a little brightening to look its best.
"A few years ago, I decided to have teeth whitening. I just thought, why not have a brighter smile? I went in-office and it was totally easy," she said.
In-office teeth whitening is one of the most popular cosmetic dental procedures. In just one visit, it's possible to lighten teeth by up to ten shades, for a difference you can see right away. Here in our office, we can safely apply concentrated bleaching solutions for quick results. These solutions aren't appropriate for home use. Before your teeth are whitened, we will perform a complete examination to make sure underlying dental problems aren't dimming your smile.
It's also possible to do teeth whitening at home—it just takes a bit longer. We can provide custom-made trays that fit over your teeth, and give you whitening solutions that are safe to use at home. The difference is that the same amount of whitening may take weeks instead of hours, but the results should also make you smile. Some people start with treatments in the dental office for a dramatic improvement, and then move to take-home trays to keep their smiles looking bright.
That's exactly what Tara did after her in-office treatments. She said the at-home kits are "a good way to—every couple of months—get a little bit of a whiter smile."
So if your smile isn't as bright as you'd like, contact our office or schedule a consultation to find out more about teeth whitening.  You can read more in the Dear Doctor magazine article "Important Teeth Whitening Questions Answered" and "Tooth Whitening Safety Tips."
This website includes materials that are protected by copyright, or other proprietary rights. Transmission or reproduction of protected items beyond that allowed by fair use, as defined in the copyright laws, requires the written permission of the copyright owners.